Holiday Pillowfort Mini Sessions 2017
---
Start shopping for matching holiday pajamas or coordinating outfits, and sign up to get your holiday cards and personalized gifts taken care of!
Holiday Mini Sessions will be available on November  9th & 11th only!  Availability is limited, so contact me right away to reserve your spot!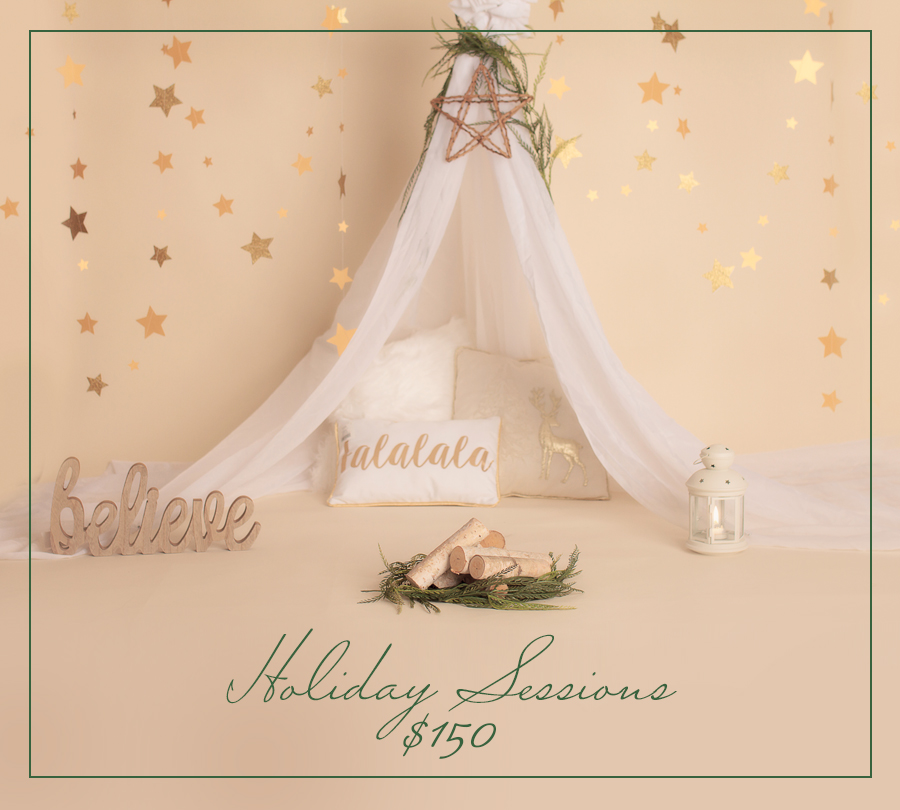 What does this year's setup look like?
A pillow fort camp!  And we're "roasting" marshmallows 🙂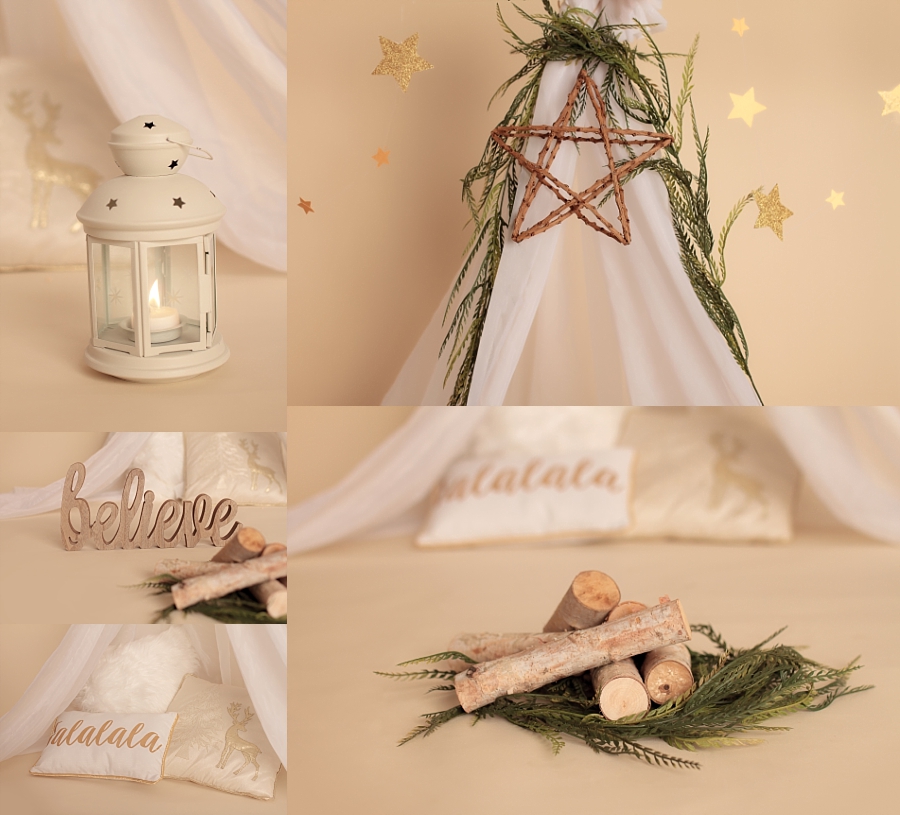 What is the session fee and what does it include?
The $150 session fee includes your 20 minute session, marshmallows, and 3 digital files!
What products are offered?
We have beautiful holiday ornaments, gift prints, framed prints, wall art, and of course holiday cards!  These are all purchased after you view your photos so you know what to get!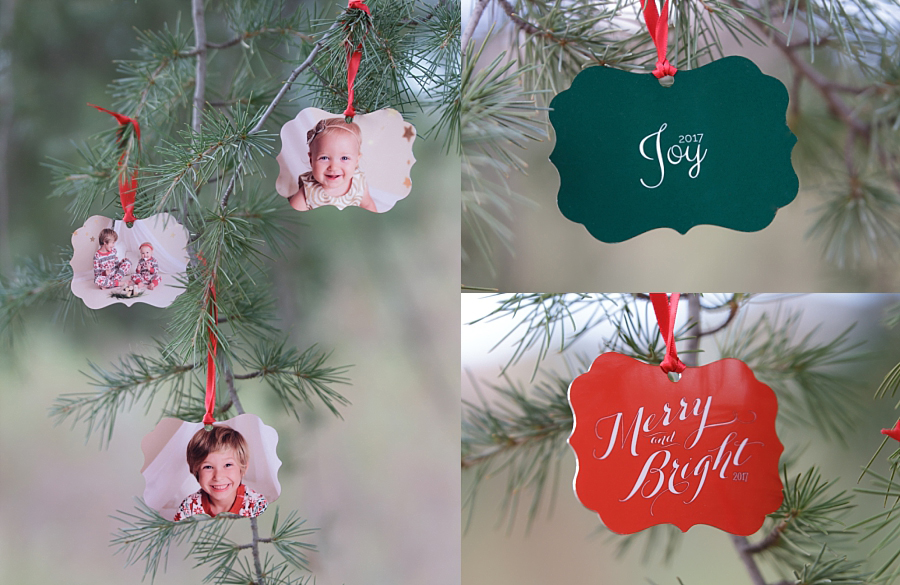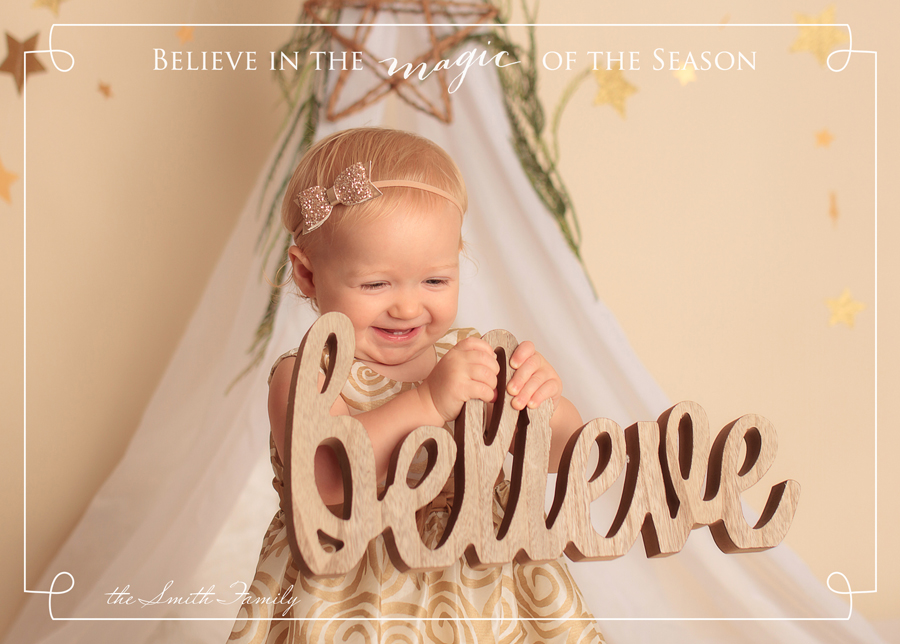 Is this for baby's only?
Nope!  We can do sibling photos and the whole family as well 🙂  You don't have to have a baby to participate!
What to Wear?
My favorite is matching pajamas!  But you could do coordinating holiday outfits as well.  Either will look good.  Choose what fits your style!  My kids are wearing their PJs but Kaylee is modelling a matching dress below 🙂
Finding matching holiday pajamas isn't always easy, so I've done a lot of the work for you!  I found a great blog post with lots of ideas to get you going.
Also check out these stores!
Hanna Anderson – My favorite!  Tons of styles to choose from.  They even have star wars and marvel!  My family is totally getting these for Christmas.  Shhh.
Lazy One  – Best flapjacks ever!  My favorite are the "Don't Moose with Me" ones!
Sleepy Heads  – Another site with lots of styles
Even Target and Kohls have a few sets.
Anyone that has a baby and wants something simple and timeless, Baby Gap has super a super cute cream colored cable knit jumper! And if you are looking for something simple for a group, white or cream colored long johns would be awesome. Burt's Bees has great ones with buttons! 🙂
Have fun shopping!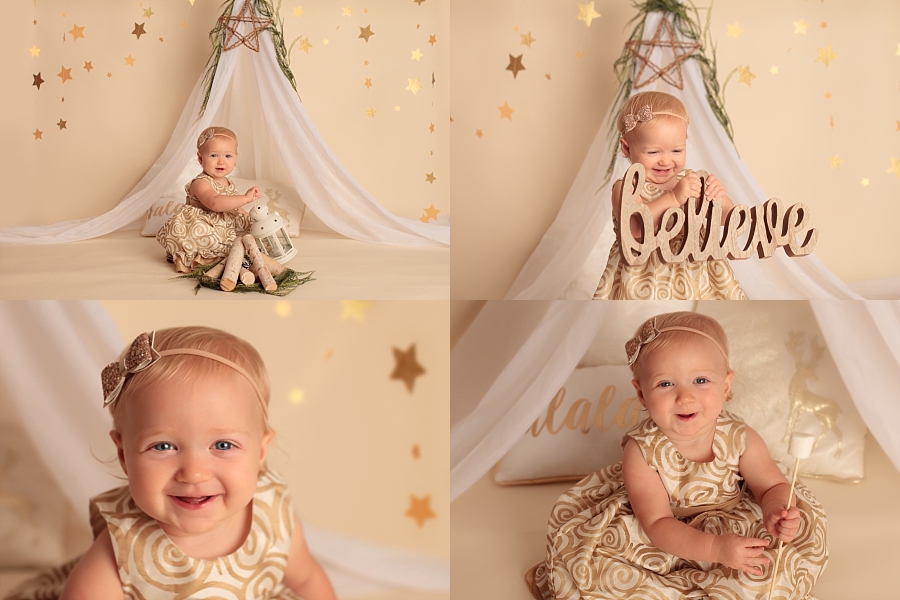 Ready to Sign up?
Don't wait!  Contact me to reserve your spot before they fill up!  I seriously can not wait for these… they are so much fun!  I look forward to photographing your family 🙂
-Farrah
661-513-4030 (with text/voicemail)

Copyright © Farrah Welch Photography