This year, 2017, was my first entering the Professional Photographer's of America (PPA) International Print Competition (IPC).  I decided to start my journey toward my PPA Master of Photographer Degree, a journey toward improving my skills and my art, a journey for myself and for my clients.  It was fun, it was exciting, and it was an incredible learning experience.  And the result?  Three of my images merited and one loaned!  I even got interviewed on IPC Live during the competition, which was a great opportunity!
It is such an honor to have my images selected by my peers and PPA jurors for high-quality photography. These images will be on display at the Gaylord Opryland Convention Center in Nashville, Tennessee, Jan. 14-16, 2018. This International Photographic Exhibition is held in conjunction with Imaging USA, an annual convention and expo for professional photographers.  "A Mother's Love," "Inquisitive Charm," and "Inseparable" will be displayed in the International Photographic Exhibition alongside other top photographic works from the competition and traveling and special invitational displays. These images constitute one of the world's largest annual exhibits of professional photography gathered simultaneously under one roof.  "Inseparable" was selected for the esteemed Loan Collection—the best of the best, and will be published in the much-anticipated "Loan Collection" book by Marathon Press.
Thank you to Julia Kelleher and to Michelle Parsely, for sparking my interest in print competition and starting me on this journey.  Thank you to Christie Newall for your wealth of information and your passion for sharing it with photographers like me who are jumping in to print competition.  Thank you to Janel Pahl for taking the time to mentor me, help me sort out the twelve elements as they applied to my own body of work, and for your honest and invaluable critiques.  Thank you to my husband, Arthur Vail, for always being willing to take "just one more look."  Finally, thank you to Richard Newall and Booray Perry for having me as a guest on IPC Live!   You are each a star that aligned, with perfect timing, and led me down a captivating path through my first International Print Competition. Thank your for your inspiration, your time, and your energy. I can't wait for next year!
Here are my images with their official gold seals.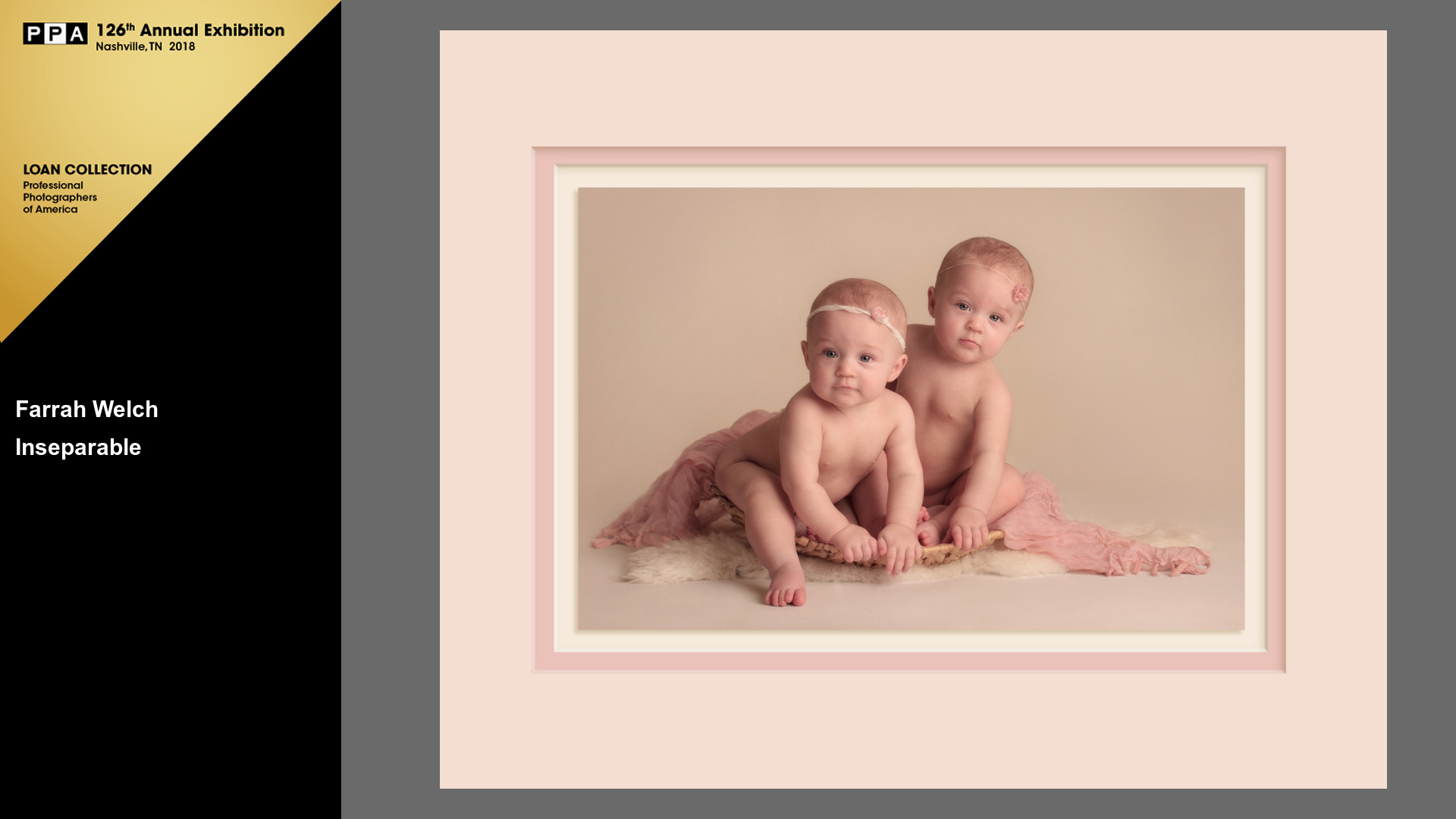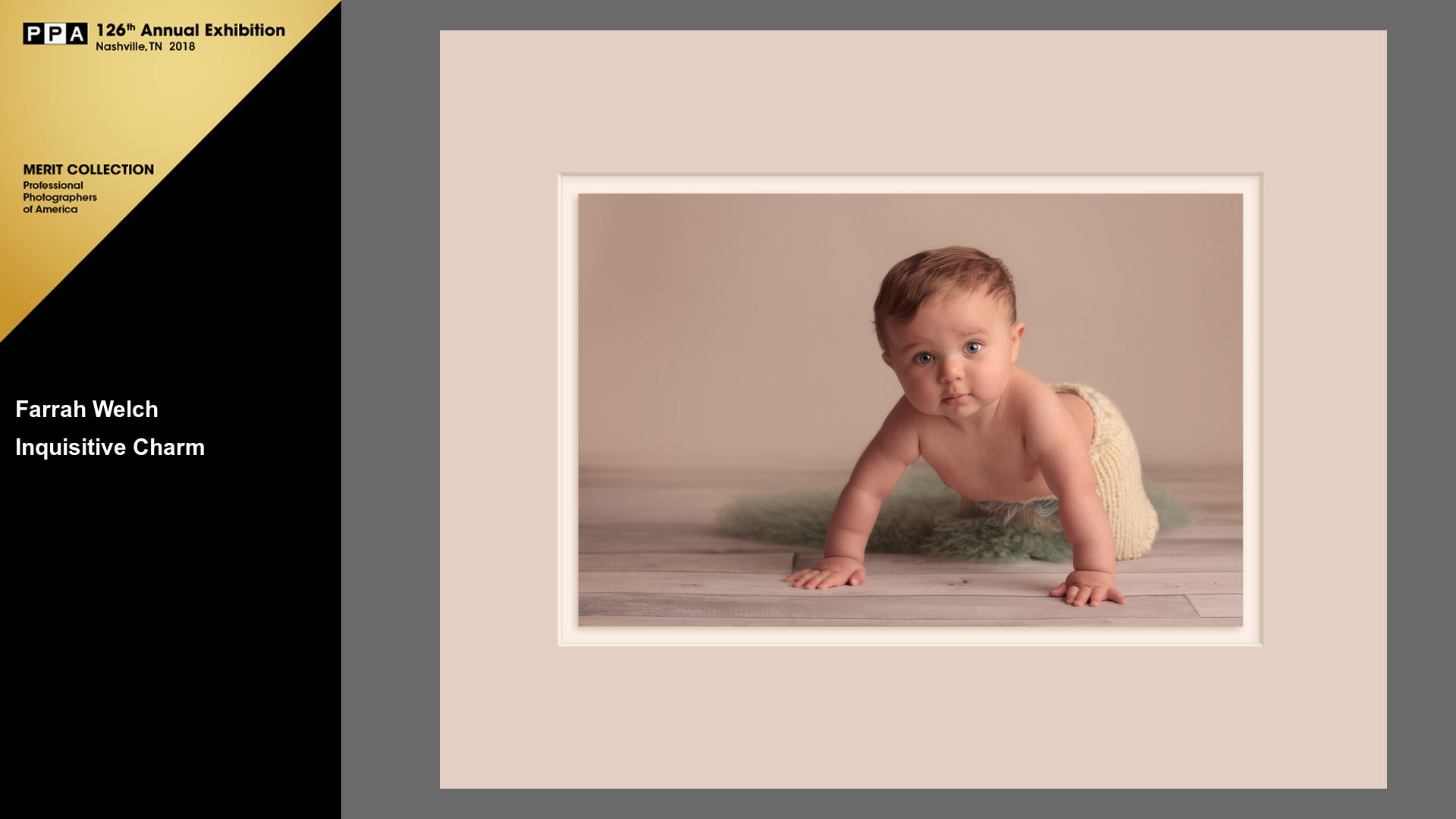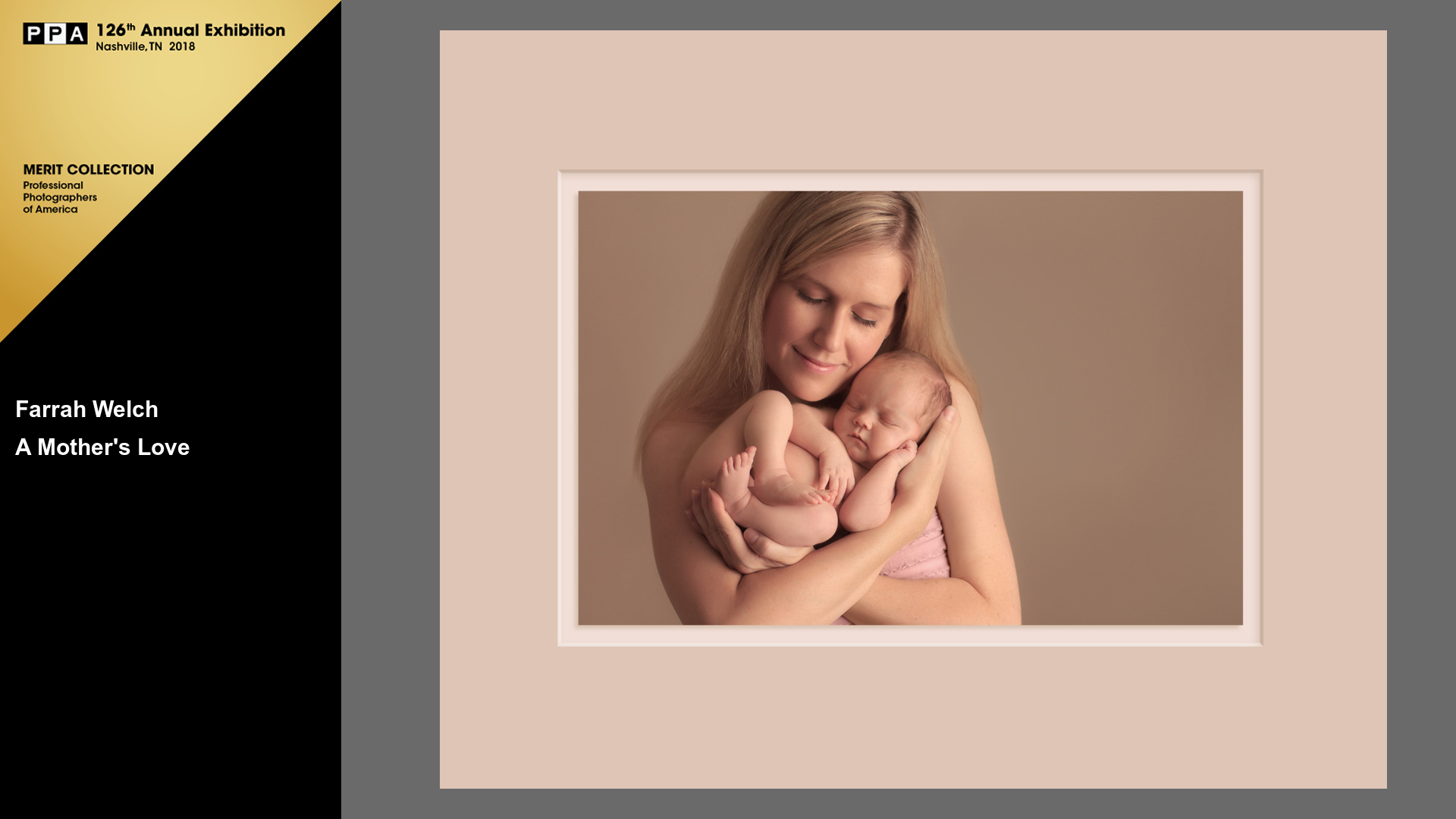 Copyright © Farrah Welch Photography